Dr. Claire Dumke, Psy.D., is a Licensed Clinical Psychologist with over 14 years of experience working with children, adolescents and adults with Autism Spectrum Disorders (ASD) and other developmental disabilities. Dr. Dumke also treats children and adults with mood disorders including depression, anxiety, and Bipolar Disorders, ADHD, trauma, behavioral issues and family issues. Dr. Dumke is both a clinician and the executive director of Insights, PC offering diagnostic and psychological evaluations as well as individual, family and group therapy.
Dr. Dumke received her BS in psychology from Colorado State University and holds both a masters and a Doctorate in Clinical Psychology with a focus on child and family studies from Alliant International University in Southern California. Throughout her training and career, Dr. Dumke has worked for The Children's Hospital as a psychologist on the Neuropsychiatric Special Care Unit specializing in inpatient and day treatment for children with ASD, with children and adolescents in residential treatment facilities and therapeutic group homes, as a Court Appointed Special Advocate (CASA), and as a psychotherapist at a mental health hospital in Southern California.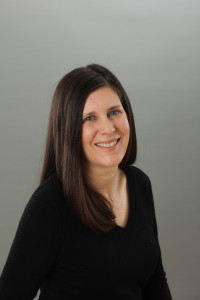 Nancy Cason, Psy.D., BCBA is a Licensed Clinical Psychologist specializing in working with children, adolescents, and adults with Autism, Asperger's and other developmental disorders in Denver, Colorado.  She received her BA in psychology from the University of South Carolina in 1990, and then received her MA and Psy.D. in Clinical Psychology at the California School of Professional Psychology (1994; 1998).  Her professional experience includes work at residential therapeutic facilities, consultation to group homes and a day treatment program for adolescents and adults with Autism and other developmental disabilities.  She helped to develop a school for children with Autism in Maui, Hawaii.  Dr. Cason provided supervision of home and school based intensive Applied Behavior Analysis programs and was the Director of Family Services at the Center For Autism, Research, Evaluation and Service (CARES) in San Diego, California through 2004.  She was also member of the multi-disciplinary diagnostic team at Creative Perspectives, Inc., in Englewood, Colorado from 2005 through 2009.  Dr. Cason has provided clinical supervision to Masters and Doctoral Level therapists working with children with Autism.  Dr. Cason has extensive experience in diagnosis, assessment, and treatment of Autism, Asperger's and other developmental  disabilities.  Her professional accomplishments include publications as well as public speaking on topics related to Autism Spectrum Disorders.   Dr. Cason has practiced in Denver since 2005 and is the clinical director of Insights, PC.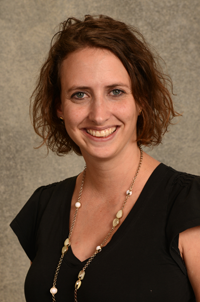 Jamie Brenner, PsyD, L.P.C. is a Licensed Professional Counselor who is awaiting licensure as a clinical psychologist. Dr. Brenner specializes in the treatment and evaluation of children with developmental disabilities. She has also worked in the areas of early childhood mental health and the treatment of child abuse/neglect. Dr. Brenner has a passion for psychological assessment and has a wide and varied range of evaluation experience. Dr. Brenner received her B.A. in psychology at University of Wisconsin – Madison. She completed her Master's degree in counseling psychology at Teachers College – Columbia University before going on to earn her doctorate in clinical psychology at University of Denver. Dr. Brenner trained at JFK Partners – University of Colorado Medical Center in the assessment and treatment of neurodevelopmental and other related disabilities. At WestCoast Children's Clinic in Oakland, California she gained experience in therapeutic collaborative assessment and community-based psychotherapy. Dr. Brenner completed her postdoctoral psychology fellowship at the Neuropsychiatric Special Care program at Children's Hospital Colorado where she worked with children with developmental disabilities and accompanying psychiatric diagnoses.
Dr. Brenner's research interests include the parental experience of the Autism diagnostic process and how trauma symptoms present in children with ASD. She is excited to be a part of the Insights team!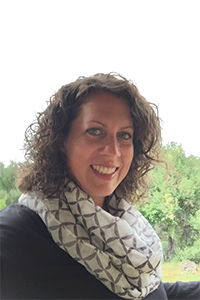 Jill Lubansky is a registered psychotherapist who received her MA in clinical-community psychology from the University of South Carolina in 2010 and is currently a doctoral candidate in the Clinical-Community Psychology Program at the University of South Carolina. Jill received her BA in English from the University of Wisconsin-Madison in 2000, her BA in psychology from the Metropolitan State University of Denver in 2005, and her Jill has been providing therapy to children, adolescents, adults, and families since 2008. She has extensive experience working with individuals with developmental disabilities including Autism Spectrum Disorder, ADHD, and Down syndrome as well as individuals with PTSD, anxiety, and depression. Jill has broad professional experience in which she has focused on work with individuals and their families, care givers, and other social support systems in the community. As an inclusion specialist, Jill provided consultation to day care and recreation programs, supervised support staff, provided direct support services, and led staff trainings to facilitate the inclusion needs of individuals with developmental disabilities. As a psychometrist for a private practice, Jill administered a wide range of assessments and provided diagnostic, parental fitness, and consultative evaluations to individuals as well as departments of social services.
Jill has several years of experience facilitating inclusion in schools as well as providing academic, social skill, and behavior support to students with developmental disabilities and students with emotional and behavioral disorders in a number of settings including elementary schools and a residential treatment program. Jill provided psychosocial support, parent education, and health education to pregnant and parenting adults with a wide range of abilities, interests, and backgrounds as a care coordinator for an infant mortality reduction program. Jill also has extensive teaching experience at the University of South Carolina; she has taught several courses including Psychological Statistics, Research Methods, Introductory Psychology, and Social Psychology. Jill has recently returned to Denver and looks forward to continuing provision of therapy to children, adolescents, adults, and families at Insights, Colorado Assessment and Therapy. She is an integral member our Insights' clinical and diagnostic team.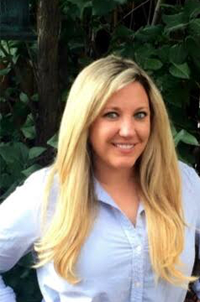 Layla Schimmel graduated with a Bachelors of Art (BA) in Social Sciences from University of Northern Colorado in 2007. She has seven years of counseling experience working in residential treatment, inpatient hospitalization, and employee assistance program counseling. Layla earned a dual Masters degree (MA) in School Counseling and Clinical Mental Health Counseling & Psychotherapy from Adams State University in 2011, and is currently a third year doctoral student in the PsyD program at the University of Colorado Denver.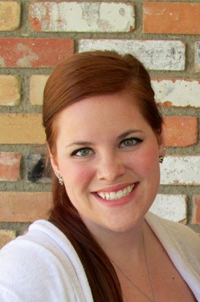 Hailey Eveatt graduated with a Bachelors of Art (BA) in Psychology from the University of Denver in 2013. Her undergraduate research focused on adolescent's relationships with friends, parents, siblings, and romantic partners. She has three years of experience working with adults and children in a variety of settings. Before joining the Insights team, Hailey worked in residential treatment, acute inpatient mental health, and elementary education. She is currently a third year doctoral student earning a PsyD in School Psychology at the University of Colorado Denver.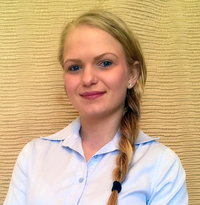 Kara Turner As our Office Manager, Kara is an integral part of the Insights team. She is the first point of contact for people seeking services and she loves working with our clients and their families. If you have questions about our services, would like to schedule an appointment for therapy or an evaluation, or need a resource, call our office and Kara can get you set up. She provides wraparound support with scheduling, billing, and general office organization. We couldn't run things without her! Kara graduated from CU Boulder with a bachelors degree in Dance and Sociology. Not only does Kara work with Insights, she also professionally dances for a hip-hop company. When she leaves the office for the day, she heads to her other jobs as a dance teacher at Dual Star Academy of Dance and Premier School of Dance where she teaches hip-hop, acrobatics, and tumbling. In her free time, she likes to spend time with her family, travel, dance, and be outdoors. Kara also volunteers for an all women's nonprofit, uniting and empowering women in the hip-hop culture, known as Queenz of Hip Hop.